Jane Austen Dreams: Top country house hotels in Britain (Part 1)
It is a truth universally acknowledged that many of us dream of moving to the country.
The warm sun, the fresh air, the friendly locals – there can be no doubt that the rural life has a lot of charms to tempt the weary city dweller. And where could be better to live than a lavish country pad?
A lot of places, as it turns out. Eye-wateringly expensive, country manors are notoriously difficult to maintain when it comes to upkeep and repairs. Not to mention you have the grounds to tend and going anywhere takes ages.
That's why we recommend a country break instead – where you can enjoy all the benefits and not have to worry about any of the responsibilities! Along with the luxurious accommodation, you'll be able to sample fine dining with delicious local produce and take part in a variety of sports and activities. Country living at its best.
And when it comes to the Great British countryside, you're certainly spoiled for choice when it comes to feeling like a lord or lady of your own manor. In a country so steeped in history, some of the most imposing mansions ever made are now available to live your own Jane Austen-inspired fantasy and unleash your own inner Darcy or Dashwood.
So come with us and write your own sweeping romance with one of our recommended country house hotels. Bonnets and top hats are entirely optional.
Chewton Glen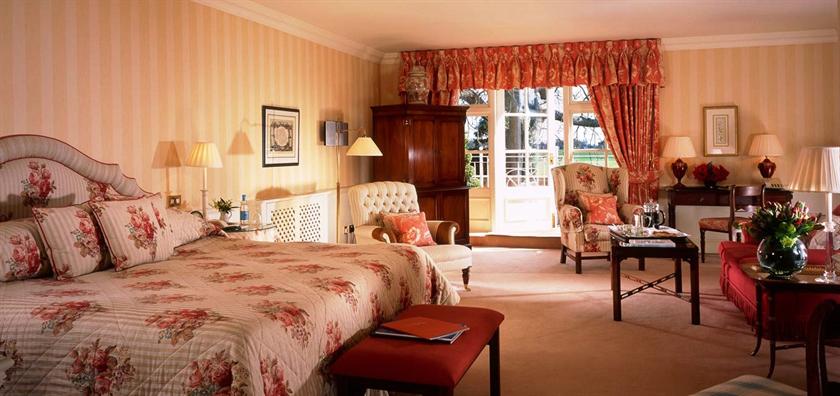 For those who like to experience a little of everything a country retreat has to offer, you can't do better than Chewton Glen in New Milton. Perched on the edge of the New Forest close to the coast and boasting over 130 acres of woodland, gardens and parkland on the Chewton Glen estate, there are enough charming walks to keep even Miss Austen (a great lover of country walks) herself amused.
For those who like to give their country retreat an arboreal twist, 12 of the 70 available rooms and suites are luxury treehouses. Within the main house, which dates its founding back to the 12th century, you can enjoy a more traditional stay.
Chewton takes great pride in its dining experience, proudly boasting that many ingredients which end up on their table have travelled "less than 100 years" from their own kitchen garden. Quintessentially English Afternoon Tea is also served between 3 and 4:30pm in the dining room or, in fine weather, out on the terrace – with a delicious selection of sandwiches, cakes, scones, jams and teas on offer for £29.50 per person.
If, like Austen's heroine Catherine Moorland, you have a fascination with the gothic, Chewton is a 7-minute drive from Highcliffe Castle's gothic mansion. London is a mere two hours away – available by rail, car or air – with the cities of Southampton, Christchurch and Bournemouth all within easy access.
This house also boasts a proud literary tradition all its own, as Captain Frederick Marryat used his visits here to write his beloved children's novel The Children of the New Forest.
What will inspire you at Chawton Glen? Check out our latest deals to find out!
Roxburghe Golf Club & Hotel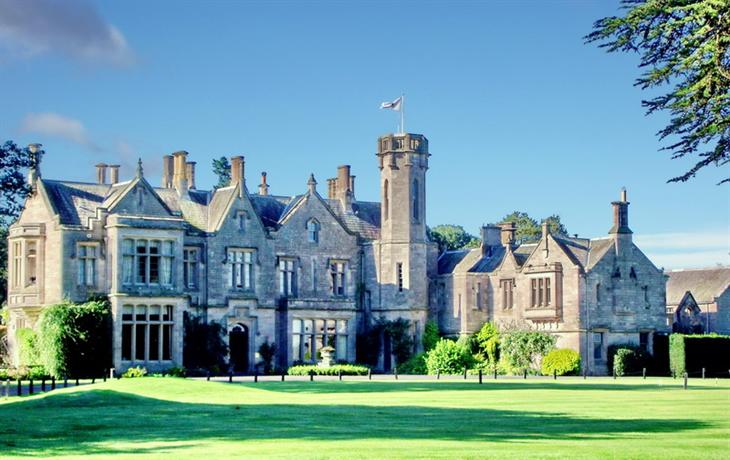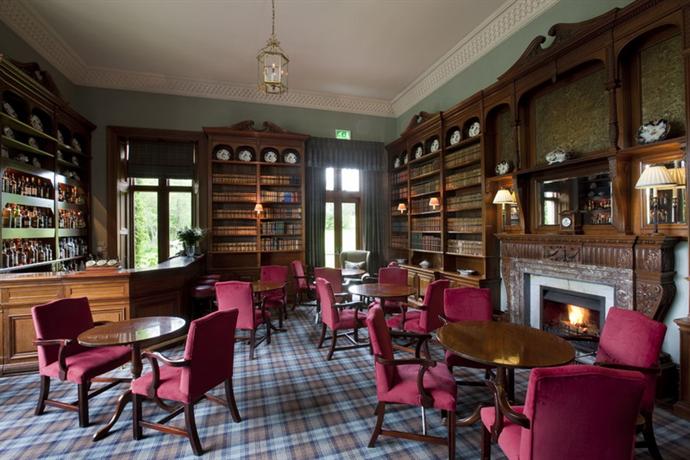 As far as we know, Jane Austen never visited Scotland. But we're sure that, if she did, she would have been very well impressed with The Roxburghe. A stay guaranteed to make you feel like an aristocrat, many of the hotel's 22 bedrooms contain four poster beds and log fires.
The on-site restaurant, Chez Roux, is set across four rooms: the Main Dining Room, The Conservatory, The Library Bar and The Roxburghe Room. The menu, designed by acclaimed chef Albert Roux OBE, features a fusion of light French fare along with more traditional Scottish dishes.
A stay here will also allow you to truly immerse yourself into history with the personal touches throughout, which include furnishings, books and paintings from the Duke of Roxburghe's own home, along with his selection of fine wines.
Set in the idyllic Scottish borders, the cities of Edinburgh and Newcastle are both only an hour away. A Championship golf course is available on-site, along with other country pursuits including pheasant shooting, clay pigeon shooting and salmon fishing. After a long day exploring the delights of the country, you can return to roaring fires, fine dining and a delicious selection of Scottish whiskies.
Jane Austen didn't have the chance to visit, but write a story you'll never forget when you stay at The Roxburghe Hotel.
The Samling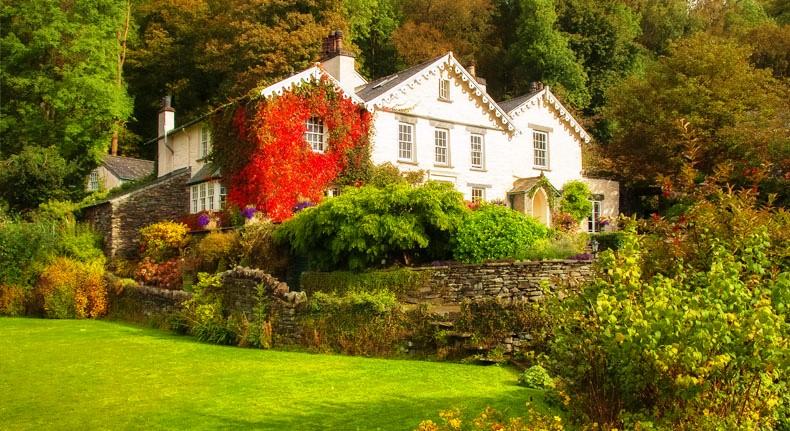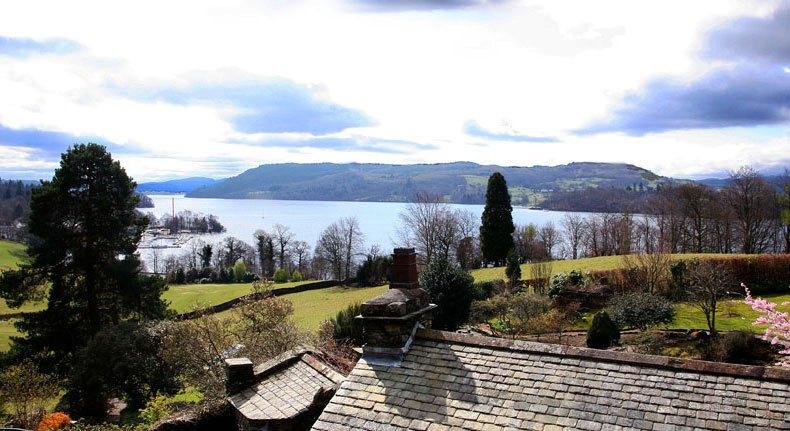 Overlooking Lake Windemere, The Samling is set on 67 acres of perfect countryside in England's famously idyllic Lake District. Naturally, the National Park is on your doorstep and the stunning sights of the Lakes are yours to explore. Walking and cycling tours are on hand if you're not sure what to see first.
And when you return, the on-site Michelin Starred restaurant is one of the primary draws of this hotel, with local ingredients and wines paired up to compliment perfectly.
When you retreat to your room, you'll find it individually styled with Victorian antiques, and several feature views over the lake. In-room massages are available for an added touch of luxury, with other on-site facilities including a hot tub and croquet lawn.
Elizabeth Bennet, the heroine of Pride and Prejudice, famously missed out on a trip to the Lake District – but you don't have to! Check out our best deals on The Samling today.
We hope you've enjoyed part 1 of our round-up of the very best country house hotels which the UK has to offer. To complete the story, be sure to join us for Part 2!
In the meantime, wherever in the world your story takes you, head on over to HotelsCombined.com for the very best deals on your next stay!