6 must-see Scottish hotels
Scotland is a land famed for unsurpassed natural beauty, vibrant culture and welcoming people. Whether you want to visit its highland wildernesses, ancient golf courses or buzzing metropolitan nightlife, Scotland has all the ingredients for a perfect break.
And whether your taste in hotels runs to the slickly modern or the elegantly traditional, we've rounded up a selection of our favourite stays in Caledonia. Whether this lively northern nation stays with the UK for much longer is currently up for debate, but one thing is for sure: the incredible sights awaiting you there aren't going anywhere.
So put on your kilt and pour yourself a dram as you peruse the very best that Scotland has to offer.
The Rutland Hotel, Edinburgh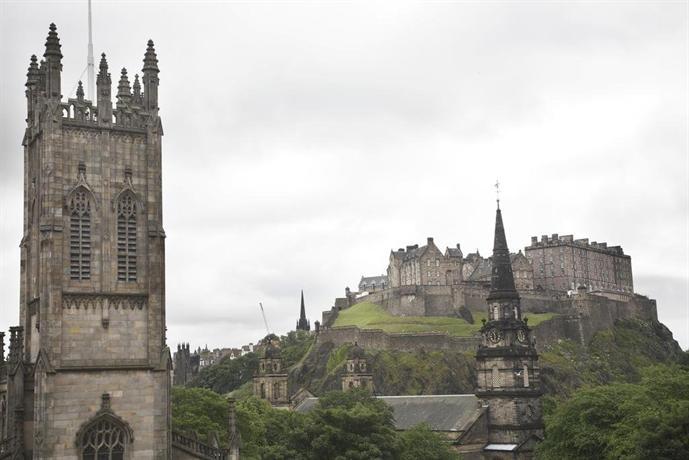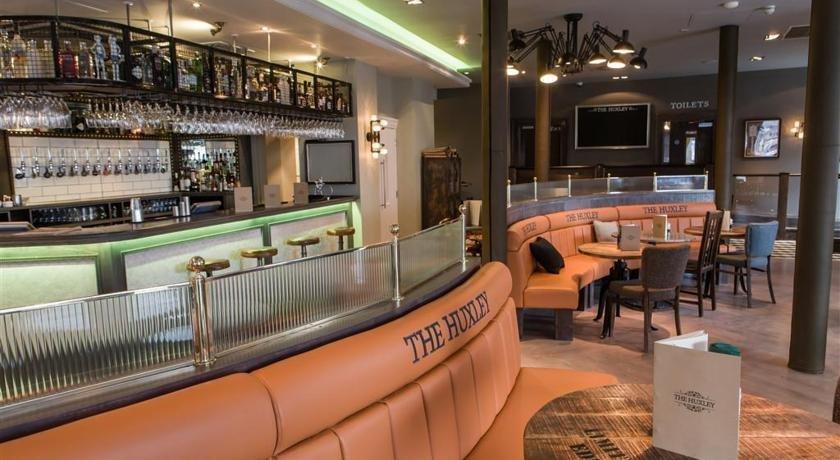 A boutique retreat in the heart of Edinburgh's City Centre, The Rutland is conveniently located between some of the capital's top shopping hotspots and the bustling financial district.
The rooms boast stunning views of Edinburgh Castle, while other on-site amenities include The Huxley Bar and the Kyloe Steak Restaurant & Grill.
The Huxley makes the perfect spot to pick up a drink between your adventures in Edinburgh, serving a selection of bar snacks after 11:30am. At Kyloe, on the other hand, you'll have the opportunity to indulge in some of the finest Scottish produce, including Aberdeen Angus Steak sourced from Hardiesmill Farm in the Scottish Borders. To make your evening even more special, private dining options are also available.
For a trip that will tempt your taste buds as well as your travel-lust, consider a stay at the Rutland Hotel! Click here to check out the latest deals.
Glencoe House, Glencoe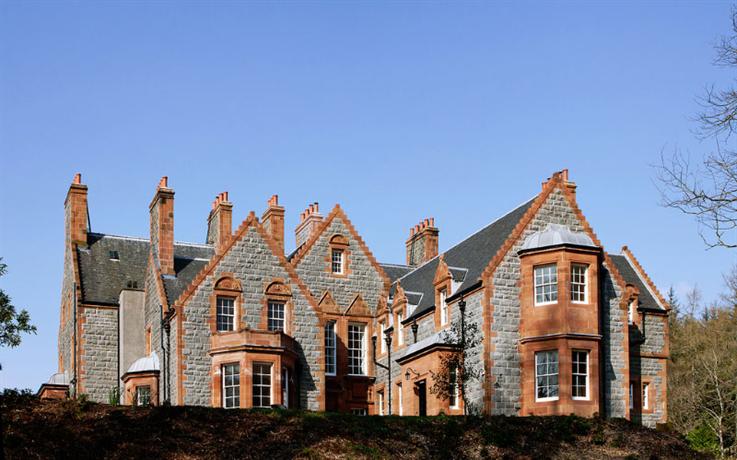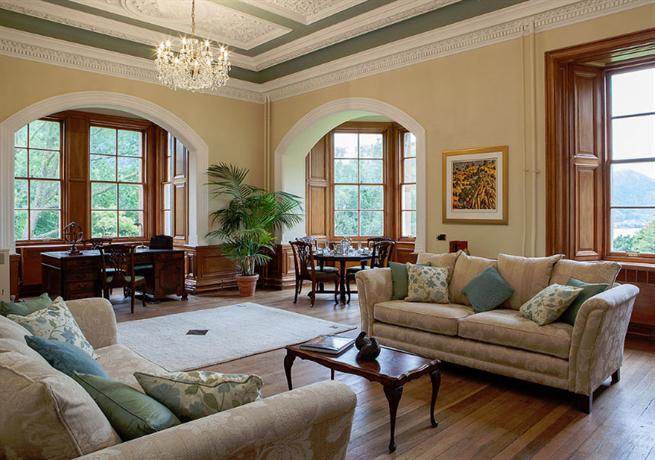 Escape to the Scottish Highlands and become the lord of your own manor when you visit Glencoe House. Each of their 7 suites are 5* bliss, and include a private living room and dining area. The house looks out on 10 acres of gardens, with a backdrop of the picturesque Scottish Highlands. Built in 1896, the house is the former seat of Lord Strathcona – and makes the perfect base for a Scottish break, whether you're after a tranquil retreat or outdoor adventure.
Activities on offer include walking, hiking, fishing, skiing or snowboarding and mountain biking. Alternatively, visits can be arranged to the National Trust visitor centre or the 'Harry Potter' train which winds through Glenfinnan. Of course, you can always stay in the comfort of your own suite next to a roaring fire, too!
Being a lord may cost less than you think – see our best deals on Glencoe House here.
Inverlochy Castle, Fort William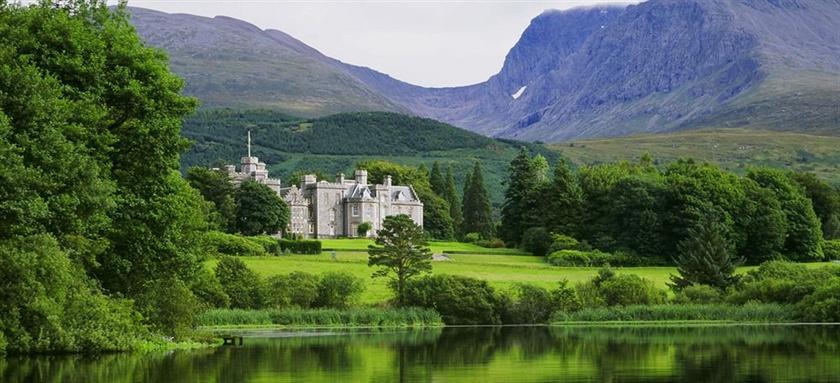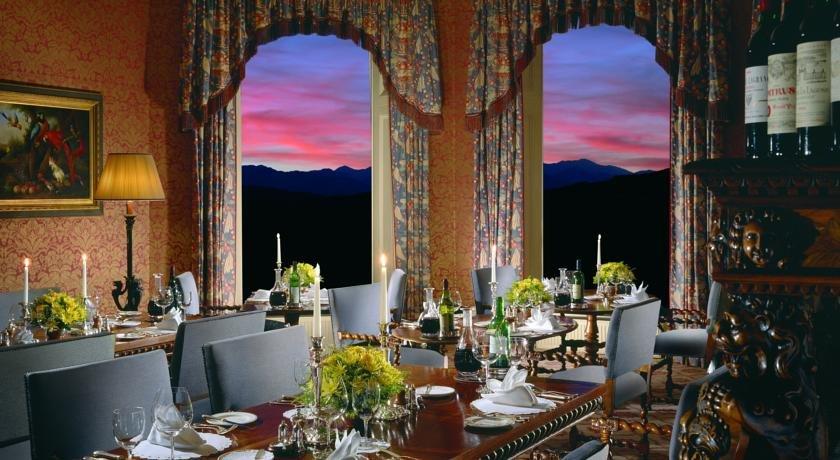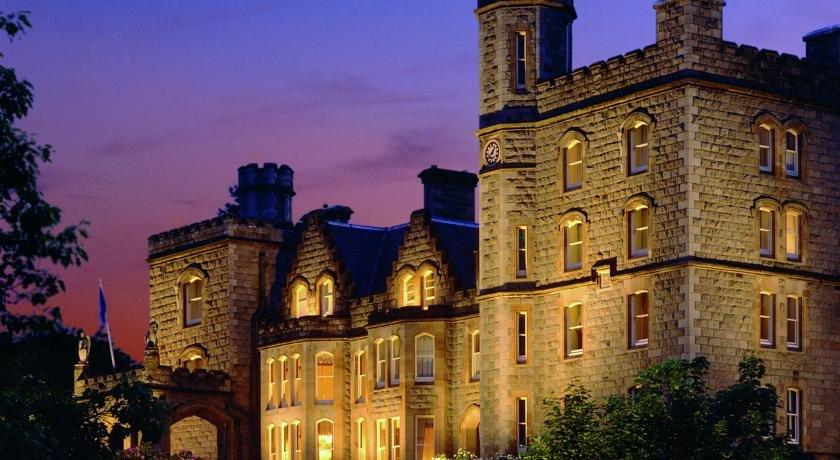 'I never saw a lovelier or more romantic spot', wrote Queen Victoria in her diary of her stay at Inverlochy Castle, in Scotland's Western Highlands. Built in 1863 by the first Lord Abinger, Inverlochy was a private family home until 1969, when it was converted into one of Scotland's finest luxury house hotels. It is uniquely located at the foothills of Ben Nevis, tucked away amid picturesque glens and lochs.
Activities on offer include hunting, fishing and other country sports. In the evening you'll be able to enjoy fine dining prepared at the hands of Michelin Star chefs Michel Roux Jr and Albert Henri Roux OBE at the on-site restaurants.
If a luxury stay in a Scottish castle sounds like your idea of the perfect getaway, then check out our latest offers over on HotelsCombined.com.
Radisson Blu Hotel, Glasgow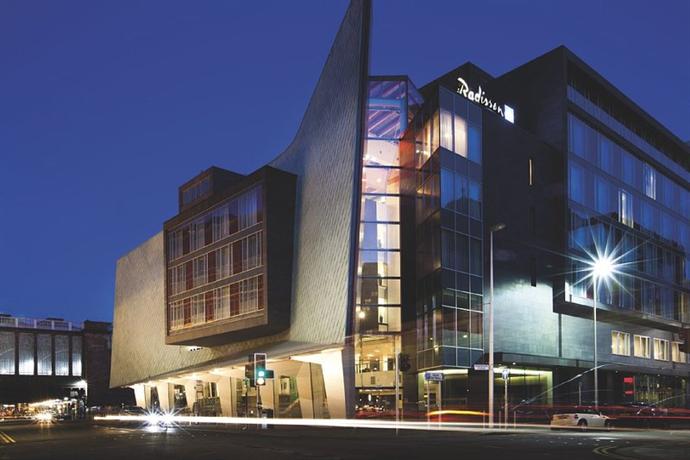 If you're a city slicker who prefers to keep things chic on your travels, then consider a stay at the Radisson Blu Hotel in Glasgow. Conveniently located within easy walking distance of all major transport spots, this sleek hotel sits right in the middle of the action in Glasgow's bustling city centre. With art galleries, top restaurants, museums and more on offer, you'll be spoilt for choice with what to do first.
And when you return to the hotel, enjoy a variety of fine cuisine at the Collage Restaurant, or relax with a cocktail at one of two on-site bars. To add a touch of relaxation to your stay, feel free to pay a visit to the health centre which comes complete with an indoor pool.
For a modern stay in the heart of Scotland's busiest city, book your stay at the Radisson Blu Hotel today.
Old Course Hotel, St Andrews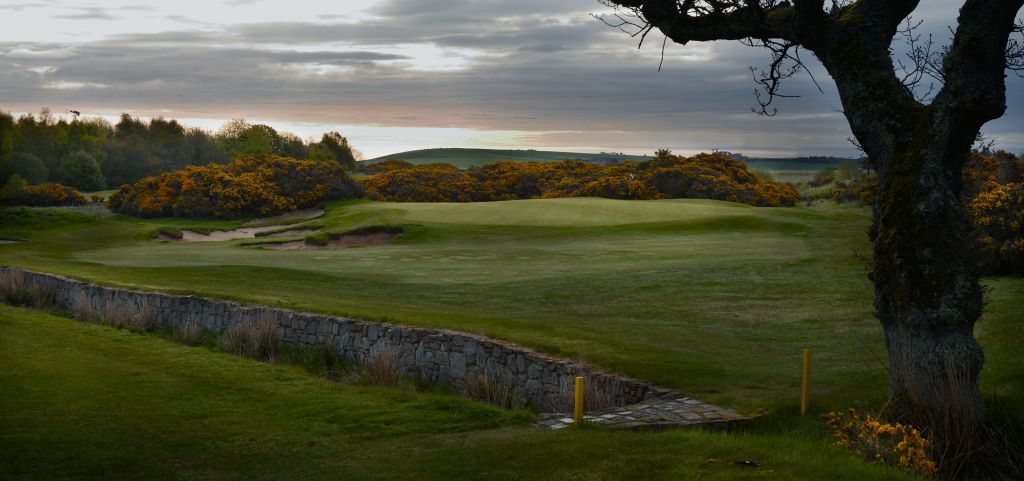 Scotland is known as the home of golf, and there is no better place to play than at the birthplace of the sport itself: St Andrews. The Old Course Hotel overlooks the world-famous links courses, the West Sands Beach and the beautiful Scottish coastline. Whatever your level of swing, you'll find yourself well catered for.
But if golf isn't your game, don't worry! You're just a stones throw from one of Scotland's most historic university towns, not to mention some beautiful coastal walks. At the hotel, relax in the refreshing waters of the Kohler Spa – the first of its kind outside the USA. Swim a few lengths in the 20-metre swimming pool, complete with waterfall, or enjoy the rooftop spa garden and lounge. Treatments on offer include facials, hydrotherapy and massage.
For an unforgettable holiday in the heart of Scottish history, view our latest deals on the Old Course Hotel now.
Lochgreen House Hotel, Ayrshire
Explore some of Scotland's hidden cultural highlights from this stunning country house hotel, including the birthplace of Robert Burns, the legendary Culzean Castle, Scotland's Dark Sky Observatory and the famed Trump Turnberry golf courses.
You'll also get a feel for local history at the hotel itself, as Lochgreen House is adorned with traditional furnishings and surrounded by 30 acres of woodland. With two on-site restaurants and multiple dining options, Lochgreen prides itself on providing locally sourced luxury dining. You'll also want to take a turn in the 30 acres of private grounds, or sample a variety of whiskies in the drawing room.
So whether it's culture or cuisine which draws you here, you'll find both at the Lochgreen House Hotel. Check out our best deals now!
If you've been inspired to visit the land of whisky, kilts, golf and, of course, the Loch Ness Monster, then check out all our deals on top Scottish hotels today!