Hogmanay Hotels – Part 2
If your budget doesn't quite stretch to that five-star luxury hotel option, here are some wonderful hotels for those who still want to enjoy the Edinburgh Hogmanay experience, but still need to get to pay day at the end of January.
These hotels are also very central, based close to Princes Street where you will find a fantastic shopping experience, including world-famous stores like Harvey Nichols and Jenners .
You will be able to enjoy the Torchlight Procession through Edinburgh city centre on the 30 December and, on the evening of 31 December at the Street Party, there will be live music and DJ sets featuring leading artists from Scotland and beyond. There is the promise of multiple music stages, giant screens and attractions located throughout the arena, set against the backdrop of the historic Edinburgh Castle. Hourly Teaser Fireworks launch the celebrations at 9pm, building up to the spectacular Midnight Moment.  There is a coordinated Countdown to the Bells, and the magnificent Midnight Fireworks, which sees over six tonnes of pyrotechnics launch from the ramparts of Edinburgh Castle.  On the streets,  the traditional singing of Auld Lang Syne, described as "Scotland's gift to the world", will help welcome in the New Year along with some new surprises for 2017.
And if all that isn't enough to entice you up north, here are some very tempting hotels at even more tempting prices!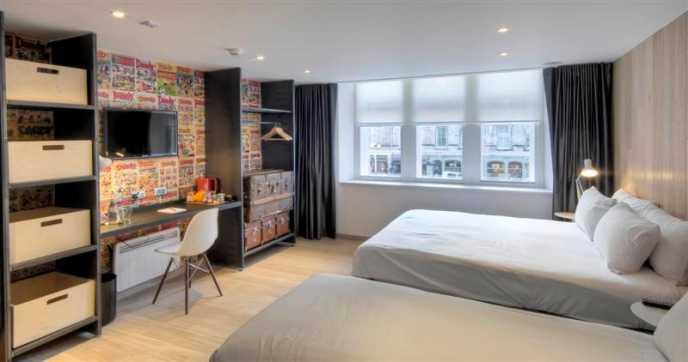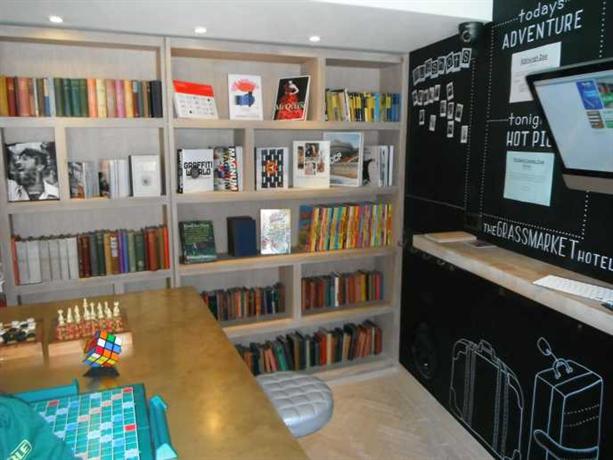 As the name suggests this hotel is in the Grassmarket area which is part of the Old Town. The rooms have complimentary tea and coffee with a Scottish classic – a delicious Tunnock's tea cake for you to try!
If you're into puzzles you'll love the cleaners at
this hotel
! They put a maths puzzle on your wall each morning and you can check your answers at reception. The people at reception are also happy to organise a tasty packed lunch for you if you think you will be too busy for a pit stop around the city. And all the rooms have a rather handy magnetic wall-size map of Edinburgh city centre. Just ask if you need help finding some of these local hot spots. Very useful if you want to check the starting or finishing point of the Torchlight Procession or where exactly that family Ceilidh takes place.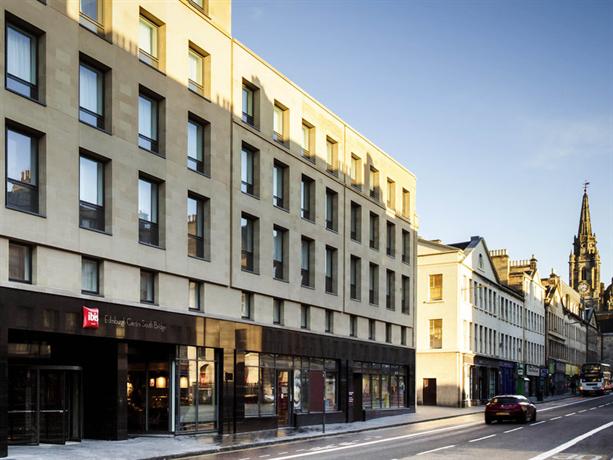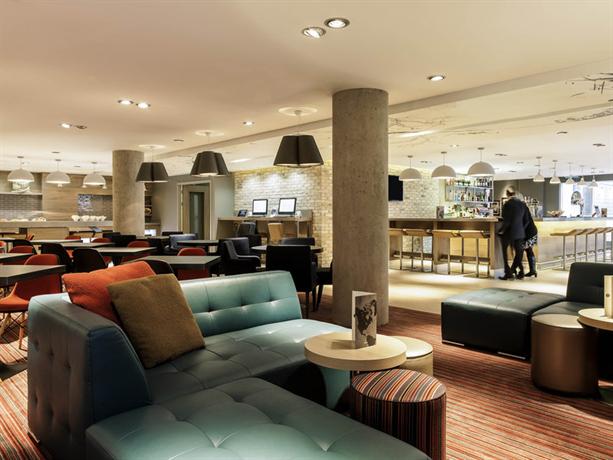 This new and very modern hotel is situated at Edinburgh's South Bridge, about five minutes walk from the Royal Mile. The National Museum of Scotland is just around the corner, which boasts many interesting displays along with several cafe options and is a great place to take children, especially if you get the typical Edinburgh rainy weather! Close by you'll find the statue of Greyfriars Bobby, probably the most popular photo opportunity in Edinburgh. This wee dog maintained a vigil over the grave of his master, an Edinburgh police officer, for fourteen years.
At the Ibis Edinburgh South Bridge, the bar serves a selection of beers, wines and spirits as well as light meals and snacks, 24 hours a day. Wifi is free and the hotel has facilities to cater for young children and disabled guests, and is also a pet friendly hotel.  Pet friendly rooms can be requested at a cost of an extra £10 per night.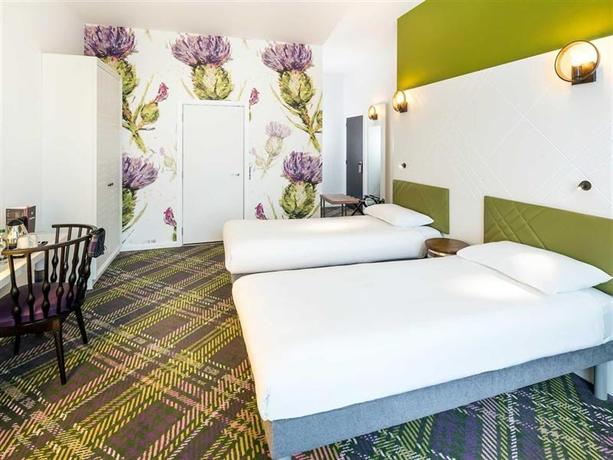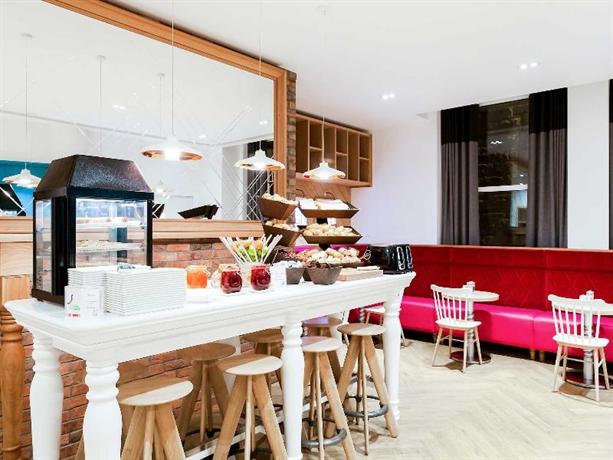 This hotel is in Edinburgh's New Town and one of the first things you'll notice when you enter is the 'virtual concierge' in the lobby, full of useful information and regularly updated — irresistible to kids of all ages.
Wi-Fi is free throughout the hotel and pets can stay for £10 (special treats included). The old-fashioned telephones and tartan sporran television remote control holders will certainly catch your attention and make you smile. This Ibis hotel is also just around the corner from the best shopping area in Edinburgh. If you feel like soaking up some culture you're only minutes from the National Gallery.
But a little-known secret…..The star rooms are on the top floor, with generous balconies giving terrific views over the city. Book early and grab one with a castle-view for the New Year fireworks.
Mercure Edinburgh City Princes Street Hotel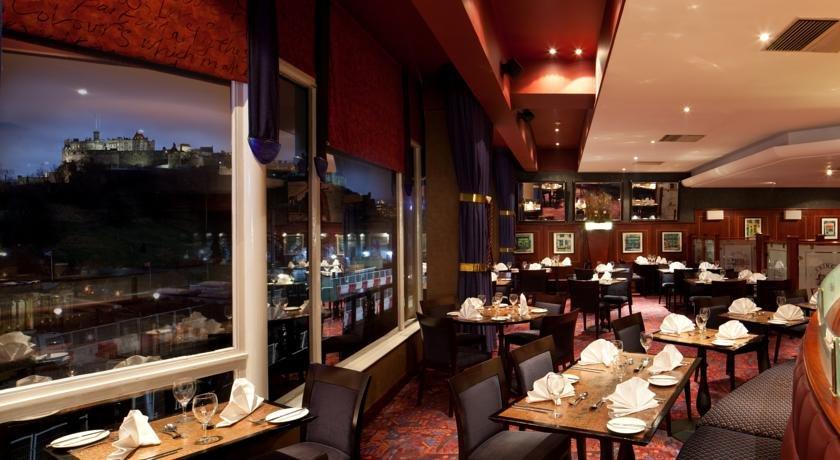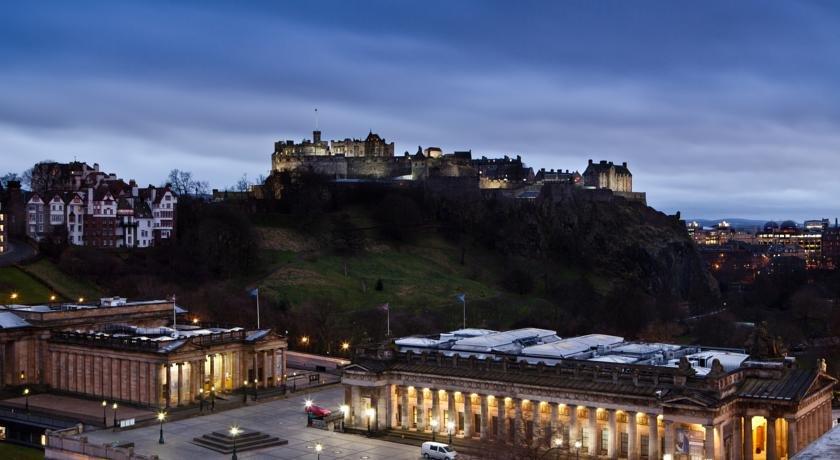 You're right on Princes Street with this hotel, location just doesn't get any better than that!  The Princes Bar is ideal for relaxing, whether that's with a cool soft drink, a warming cup of hot chocolate or a classic Glenfiddich malt whisky. Enjoy panoramic views of the majestic Edinburgh Castle from the open plan Princes Dining Room restaurant, serving all one would expect to find in a traditional Scottish restaurant, as well as international dishes. You may like to wander down the cobbled streets of the famous Royal Mile, catch a musical at the Edinburgh Playhouse or find some peace and quiet in the tranquil Princes Street gardens. Many of the rooms also have views of Edinburgh Castle.
In Privilege and Superior rooms you can enjoy a Nespresso coffee machine, newspaper, robe and slippers.  If you really want to treat yourself you might be tempted to upgrade to a spacious seventh-floor Superior room with your own private balcony looking out towards Edinburgh's fortified hilltop.
Well, we hope you are tempted to come to Edinburgh, at least once, for the magnificent Hogmanay celebrations. There are hotels to suit every pocket.  And you can be assured of a very warm Scottish welcome! But wherever you choose to spend New Year you can be sure of finding the best deals on HotelsCombined.com.