Hogmanay Hotels – Part 1
Edinburgh's Hogmanay street party is, arguably, the world's greatest New Year celebration. It has developed into an internationally renowned, three-day celebration with a variety of ticketed events. The final and most spectacular of these is the incredible fireworks display, which explodes out of Edinburgh Castle at the stroke of midnight to light up the distinctive city skyline.
But celebrations begin long before that on the 30th with a torchlight procession creating a "river of fire" through the city centre streets. On the 31st there is a variety of celebrations, including a ceilidh (traditional Scottish reels) in Edinburgh's old town and a candlelit concert in St Giles Cathedral on the Royal Mile. Plus, of course, the world famous street party centred around Princes Street, with music emanating from the bandstand in Princes Street Gardens.
If you're tempted to treat yourself and bring in the new year with traditional Scottish fanfare, then scroll down and check out our top picks for a luxury Hogmanay Edinburgh hotel escape. All of these stays are within walking distance of the street party and other must-see celebrations.
The Scotsman Hotel, North Bridge Edinburgh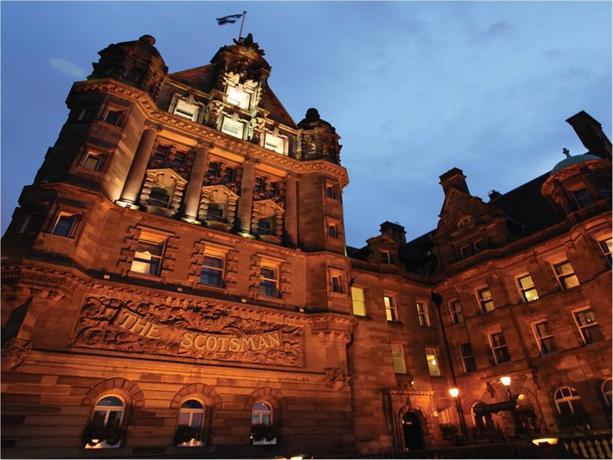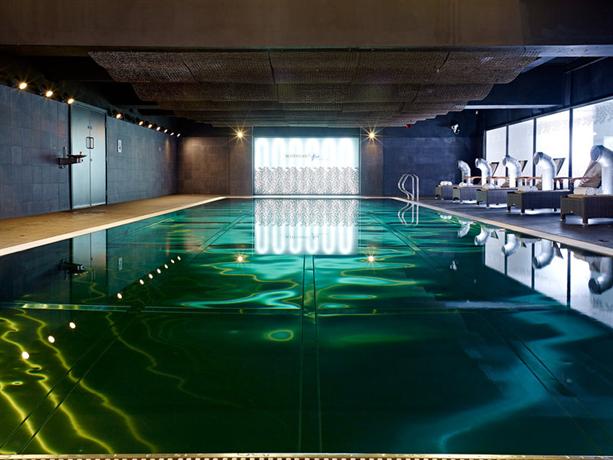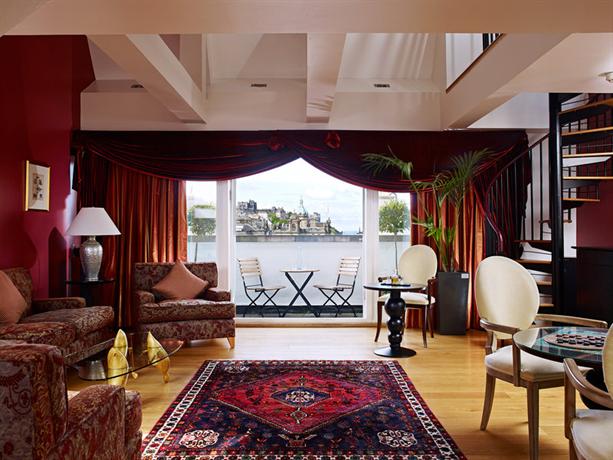 Overlooking Waverley Station and with magnificent views of Edinburgh Castle, the five star Scotsman Hotel has a spa, a pool, a gym and has a top gourmet restaurant. Housed in the former home of Scotland's national newspaper (appropriately named "The Scotsman"), it boasts many imposing features including the truly magnificent Italian marble staircase. Each unique room and suite at The Scotsman Hotel includes individual features, with many having scenic views of the city. Guests can enjoy a free Scotsman Newspaper and a privacy hatch for 24-hour room service!
Extending over three levels, the Aveda Scotsman Spa & Health Club contains a stainless steel swimming pool, spa pool, sauna, solarium and steam rooms. It also includes arctic and tropical showers, a gym and a cafe. The spa features five therapy suites, offering a wide range of beauty and health treatments from provider Aveda.
Ring in the New Year in style, and then recuperate in luxury on New Year's Day with a stay at The Scotsman. Check out our best deals on HotelsCombined.com today!
The Balmoral Hotel, 1 Princes Street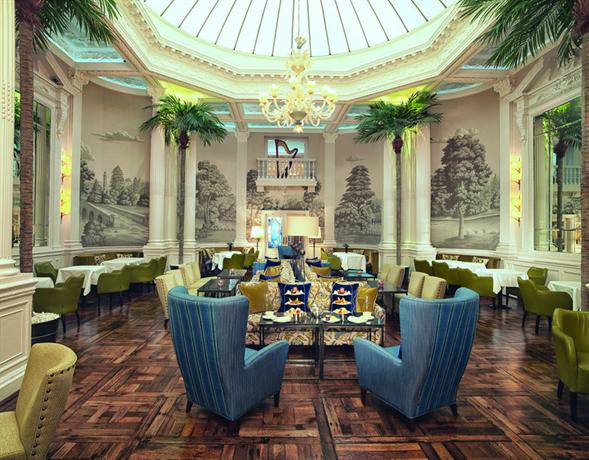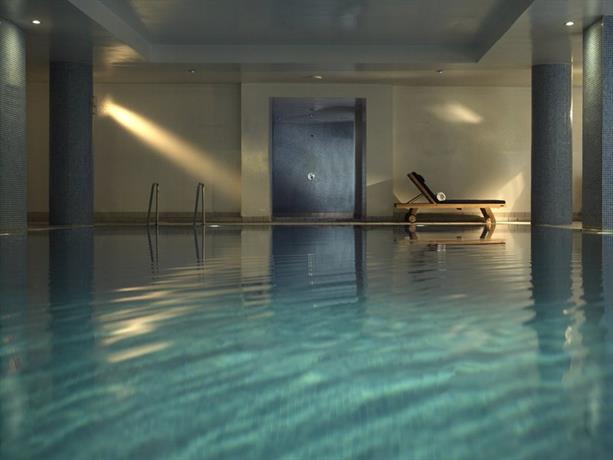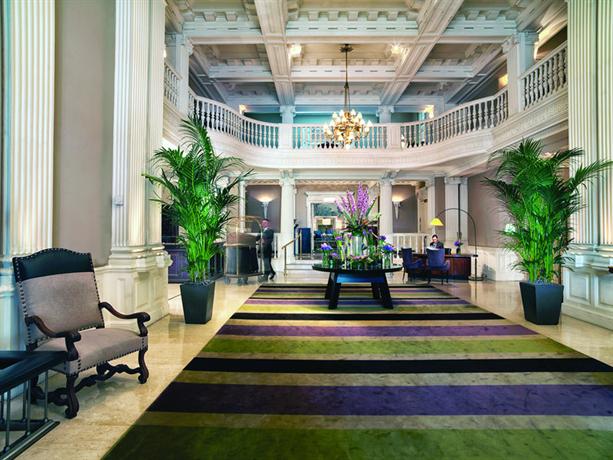 The renowned Balmoral Hotel sits at the east end of Princes Street overlooking Waverley Station. With its majestic clock tower dominating the horizon, this is a truly stylish five-star stay with an international reputation.
Their Michelin-starred Number One restaurant has a special Hogmanay celebration. It starts with a Champagne and canapé reception before guests are escorted through to the restaurant, where the Head Chef will create a 5-course menu for the occasion. Dinner will be followed by a complimentary champagne celebration from the stunning castle view suite, where you can watch the fireworks display over Edinburgh Castle. Booking in advance is essential.
And if you'd like to toast the new year with a traditional Scottish "dram", The Balmoral bar offers more than 400 varieties of Scottish whisky. This luxury hotel also boasts a spa with a fifteen-metre swimming pool and a Finnish Sauna, to relax after all that partying.
Being on Princes Street, you'll be right in the thick of it when it comes to the celebrations, whether you'd prefer the wild New Year fireworks or the more sedate candlelit service at St Giles Cathedral.
So this year, bring it all in in Edinburgh's most stylish setting at The Balmoral Hotel. See our very bet deals here!
Waldorf Astoria Edinburgh – The Caledonian, Princes Street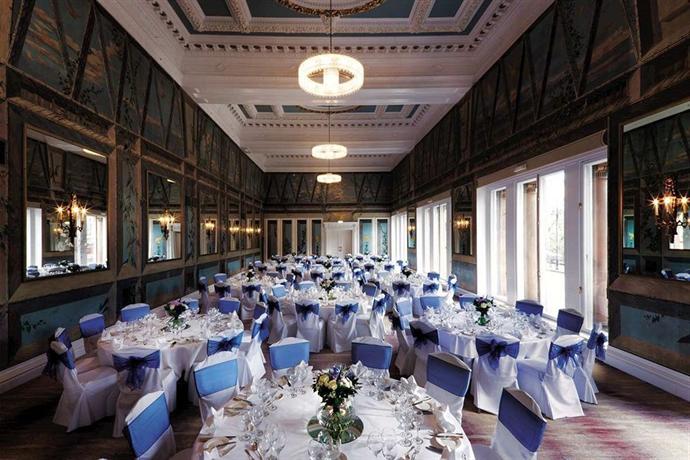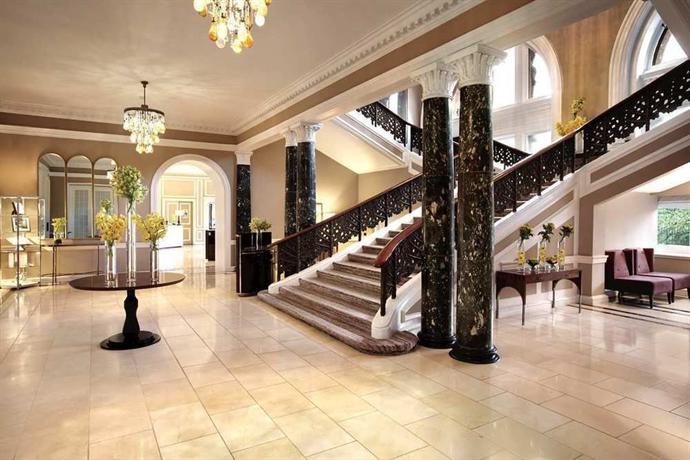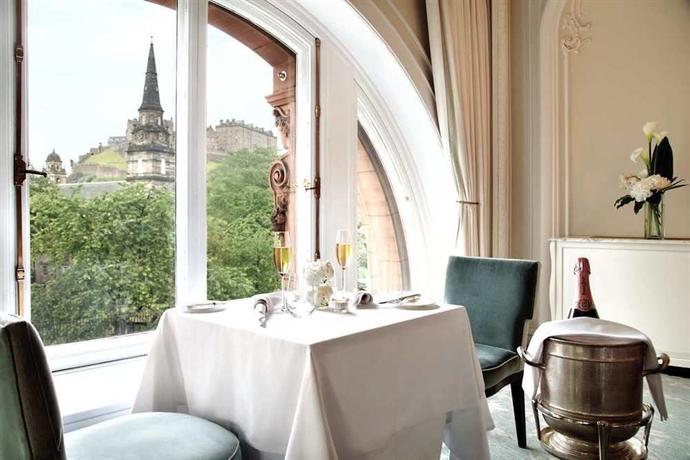 The Waldorf Astoria Edinburgh – The Caledonian, or The Caley" as it is affectionately known by the locals, sits at the west end of Princes Street. It has unobstructed views of Edinburgh Castle and the shops of Princes Street are a very short walk away. Guests can enjoy access to the Guerlain Spa, steam room, sauna Jacuzzi , swimming pool and modern gym.
There is a Michelin-starred restaurant and The Caley Bar often provides masterclasses and tasting sessions for guests – you'll quickly find that Scots are very proud of their alcohol producing history and more than happy to share it! There is also a French bistro and restaurant for upscale continental dining.
From the 30th December until the 1st January you can enjoy two nights stay with full Scottish breakfast and access to the spectacular Hogmanay Ball, featuring perfectly framed views of the grandiose Edinburgh Castle and award winning fireworks, live music, dancing and an extravagant menu prepared with the best of local Scottish ingredients.
Need some personal time from the hustle and bustle of Edinburgh? While The Caledonian is a prime site for the Hogmanay celebrations if you want to venture outside, there is the opportunity to kick back at the swimming pool or on-site spa, which also includes a nail bar, fitness suite, sauna and a steam room.
The building may once have been a Victorian railway station, but now it's your ticket to an unforgettable new year experience – click here to see our best deals!
Remember, Scotland is a land of incredible variety and irresistible culture. There's nowhere better to spend your new year celebration, whether you prefer a wild city party or the quiet elegance of the untamable highland countryside. Check out all our best hotel deals for Scotland here!