Best British hotels for foodies
One of the best aspects of travel, surely, is the chance to eat new foods. Many people chart their journeys in plates of delicious fare consumed, so what could be better than a fantastic new restaurant to explore which is right in your hotel?
Once you're done exploring, few things can be more satisfying than tucking into a delicious dinner. By choosing on-site hotel dining, you can make the most out of your chosen accommodation – and you don't need to roll yourself far once you need to nod off to bed and digest!
So scroll down to see what culinary delights await you in some of our favourite gourmet UK hotels.
Belmond Le Manoir Aux Quat'Saisons, Great Milton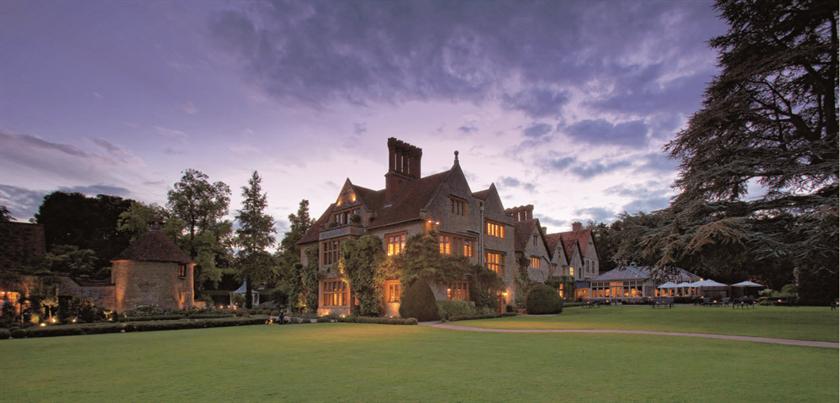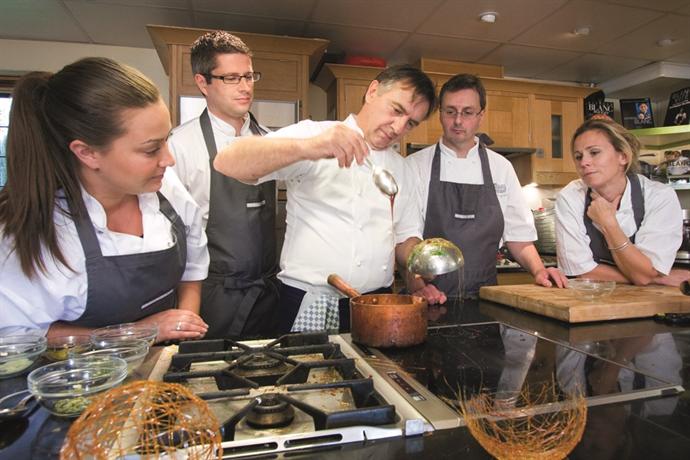 Belmond Le Manoir aux Quat'Saisons aims to create a culinary experience which will stay with you forever. The hotel's kitchen utilises a two-acre garden which produces 90 types of vegetable and 70 varieties of herb, meaning that only the freshest ingredients are used in the hotel's exquisite dishes.
Food is prepared under the watchful eye of Raymond Blanc OBE, a French chef who has grown to become one of the most respected in the UK.It should come as no surprise, then, that 60% of the wines in Le Manoir's cellar are of French provenance. But wherever in the world you prefer your wine, you'll be spoilt for choice – they stock over 1000 bottles!
For a superb culinary retreat with a 10/10 rating, check out our best deals on Belmond Le Manoir aux Quat'Saisons today!
The Royal an Lochan, Scotland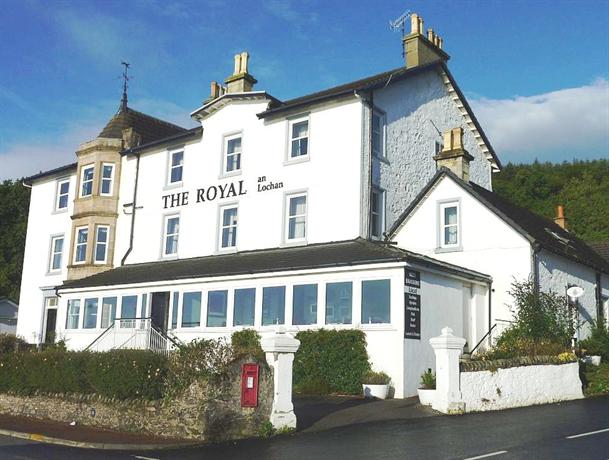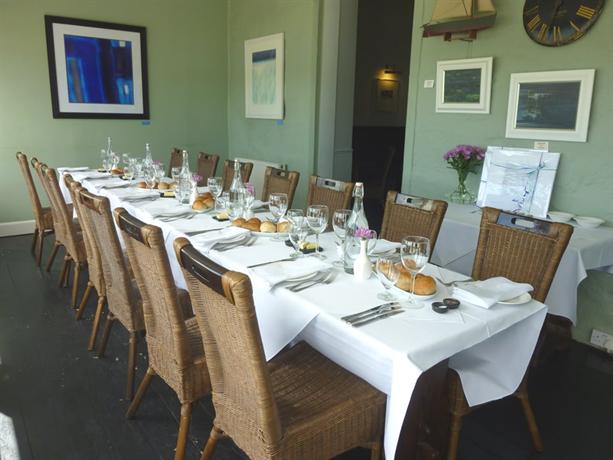 If you love seafood, then the Royal an Lochan is the break for you! Boasting stunning views across the Kyles of Bute from the restaurant, fresh local produce takes pride of place on the menu. A variety of fish, langoustine, mussels and scallops sits alongside duck, chicken and halibut, with all dishes making use of seasonal vegetables.
This establishment is also part of the "Seafood Trail", making it a must-stop for all foodies.
So if seafood sounds like the perfect compliment to a Scottish break, consider a stay at the Royal an Lochan.
Linthwaite House Hotel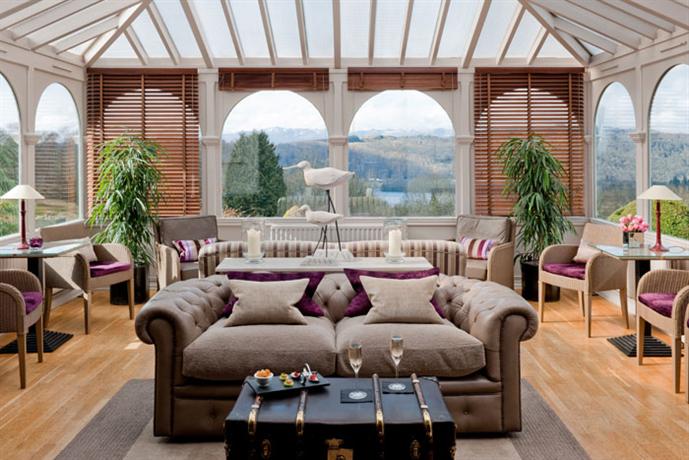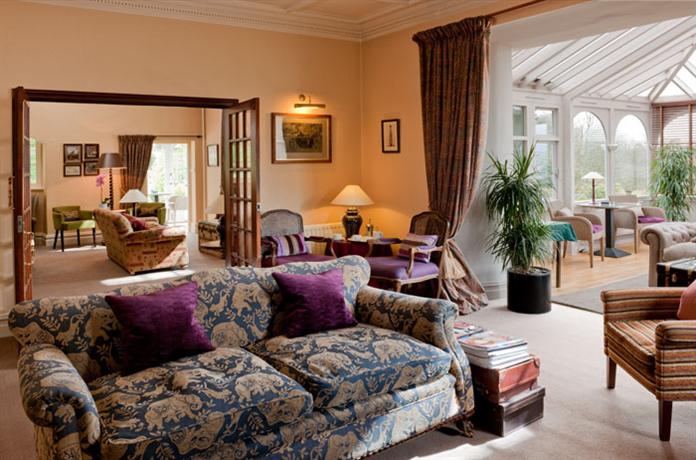 What could be better than combining the delights of the Lake District with delicious food? That's exactly what you'll find at Linthwaite House Hotel. There, the award-winning restaurant specialises in modern British cuisine and stretches across three rooms, The Mirror Room, The Billiard Room and the Boardroom. Two of these are also available for private dining functions.
The food offerings of this hotel extend throughout the day, serving breakfast, lunch, afternoon tea and dinner.
So if the Lake District is on your bucket list, feast your stomach as well as your eyes in this beautiful area of England when you visit the Linthwaite House Hotel.
Mandarin Oriental Hotel, London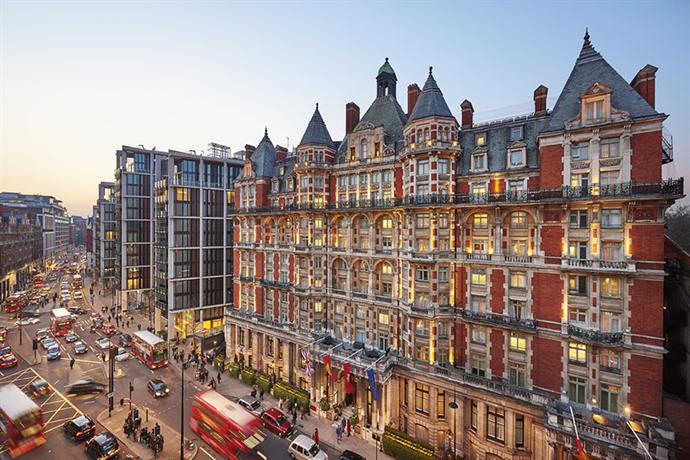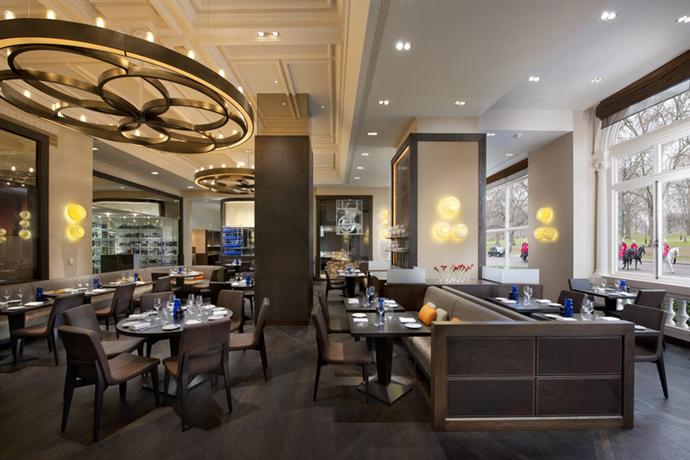 Based in timelessly fashionable Knightsbridge, the Mandarin Oriental is one of London's most celebrated 5-star hotels. With rooms and suites which emanate elegance and luxury, the hotel also boasts a spa which offers pools, holistic therapies, massage and gentlemen's treatments.
But no visit to The Mandarin is complete without a visit to the world-famous Dinner by Heston Blumenthal restaurant. A culinary maverick, Blumenthal and Executive Chef Ashley Palmer-Watts consulted with food historians and spent hours at The British Library in order to fuel their ideas for British historical cuisine. The final result is a menu which has gained international renown, and is certainly the most alternative on our list! But whether it's meat which looks like fruit or porridge with frog's legs, you can be guaranteed that this will be a dining experience you'll never have tasted before, and that you'll never forget!
If you like your stay to be as unique as your meal, then take a look at our best deals on the Mandarin Oriental London now!
Coworth Park, Berkshire
Built in the 18th century, this country house was converted into a hotel and opened in 2010. As such, it contains more of a contemporary twist than many of its contemporaries.
The 3 on-site restaurants prepare their fare under the watchful eye of John Campbell, who won two Michelin stars when he oversaw The Vineyard. Restaurant Coworth Park looks out over the house's rose garden and croquet lawn, serving British classics with a focus on quality ingredients and depth of flavour, with the staff known for their relaxed and friendly manner. The Barn, a short walk from the Mansion House, cooks up a brasserie-style menu with sharing plates served from an open kitchen – perfect for a more informal dining experience. Finally, quintessentially English Afternoon Tea is served in the drawing room conservatory.
With the option to stay in the main house or cosier stable rooms, taking advantage of the surrounding parkland and spa is essential during your stay.
So if you're looking for a British blend of the classic with the contemporary, take a look at our best deals at Coworth Park here.
Stanton House Hotel
For a country retreat with a bite or two of difference, opt for the 3* Stanton House Hotel. While this may be a more budget-friendly option, you'll find a luxurious setting perfect for rest and relaxation in the charming Cotswolds. The manor house was designed by Gertrude Jekyll in the 18th century and overlooks Stanton Lake and Park, making a beautiful backdrop for your visit.
Aside from an outdoor BBQ area, where guests are encouraged to stage their own barbeques in summer, Stanton has two main restaurants. Both offer a combination of traditional British and Japanese dishes, making a welcome change from the usual fare of English country manors. The Yakiniku, on the other hand, specialises in indoor Japanese barbeque – with fresh meat and vegetables roasted over an open flame.
If a country retreat with a Japanese twist sounds like your perfect dish, then take a look at our best deals on the Stanton House Hotel here.
Feeling full? To check out our full range of hotel deals on accommodation around the world, head on over to the HotelsCombined.com website!